Welcome to

SNI National Logistics, LLC
SNI National Logistics LLC is a service based third-party transportation company incorporated in Georgia. Licensed under the U.S Department of Transportation, our establishment has seasoned transportation experts who provide value added premium brokerage services to our customers from different industries and business segments including; Construction, manufacturing, distributors, suppliers, and general freight/cargo shippers. Our company provides premium service to our customers by drawing from the experience of our professional employees and leveraging extensive relationships with thousands of carriers nationwide.

Third party services we offer include: Dry van (over-the road) shipments, less-than-truckloads (LTL's), Supply chain management, warehousing, trans-loading and a host of other services. SNI can provide both national and international third party services. In North America we cover all 48 states in the USA as well as Canada and Mexico. No matter the industry you are in we have a broad range of transportation services that can effectively improve your logistics process. Unlike other third party transportation providers, we are open 24/7 on the phone and on the web.

At SNI we believe that we have two clients: customers and carriers. Our focus is to service our clients daily in a professional and courteous manner. When you do business with SNI you can be rest assured that our service will be second to none. We are committed to providing you with the best all round transportation service on your next shipment. Contact us to schedule your next shipment today.
| | | |
| --- | --- | --- |
| | | |
| | Whether you have a quick question or are inquiring about shipments, our team at SNI National Logistics can assist you with your inquiries. We will always provide you with accurate information on the status of your shipment from Pickup through transit and on to the delivery of your shipment. | |
| | | |

| | | |
| --- | --- | --- |
| | | |
| | Whether you are looking to get a quote for a new or existing lane, contract bids or rates for specialized shipments, SNI is available 24/7 to provide your business with the most effective rate that will ensure your shipment is safe, secure and on- time. | |
| | | |

| | | |
| --- | --- | --- |
| | | |
| | SNI dispatch services is a unique management and administrative service offered to licensed trucking companies hauling commercial and industrial goods as interstate carriers. Contact us today to start receiving the values our dispatch service has to offer. | |
| | | |
Service Area:
SNI services 48 states in the U.S, including Canada and Mexico.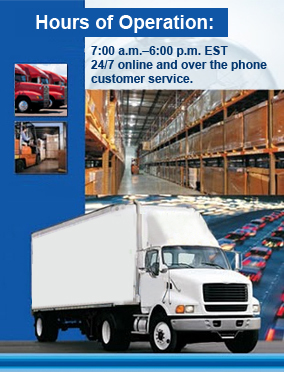 FOLLOW US: